Palm Beach Shredding
We are always offering cost-effective shredding solutions for your important business documents. We understand the need to guard your private documents and for every organization to comply with Florida and national privacy requirements.
About Palm Beach Shredding
Palm Beach Shredding delivers numerous shredding service options developed to exceed your requirements at affordable prices. We can exceed your shredding needs at every level. Many of our clients start as one-time purges at the end of the year and grow into recurring shredding clients. We can get you the most competitive pricing available.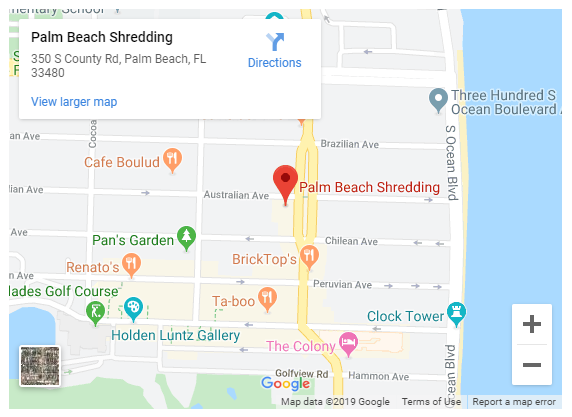 Get Free Quotes on Shredding in Palm Beach
Palm Beach Shredding Services
Service Options Available in Palm Beach
Secure Shredding Facility – Documents are picked up and taken to a shredding plant in Florida. A more economical option with all the compliance.
Ongoing Service – Daily, weekly, and monthly scheduled shredding service. Secure, locked shred cabinets are provided at no charge.
Purge Service – For people that are needing annual, one-time, or occasional shredding. Costs are calculated on volume to shred.